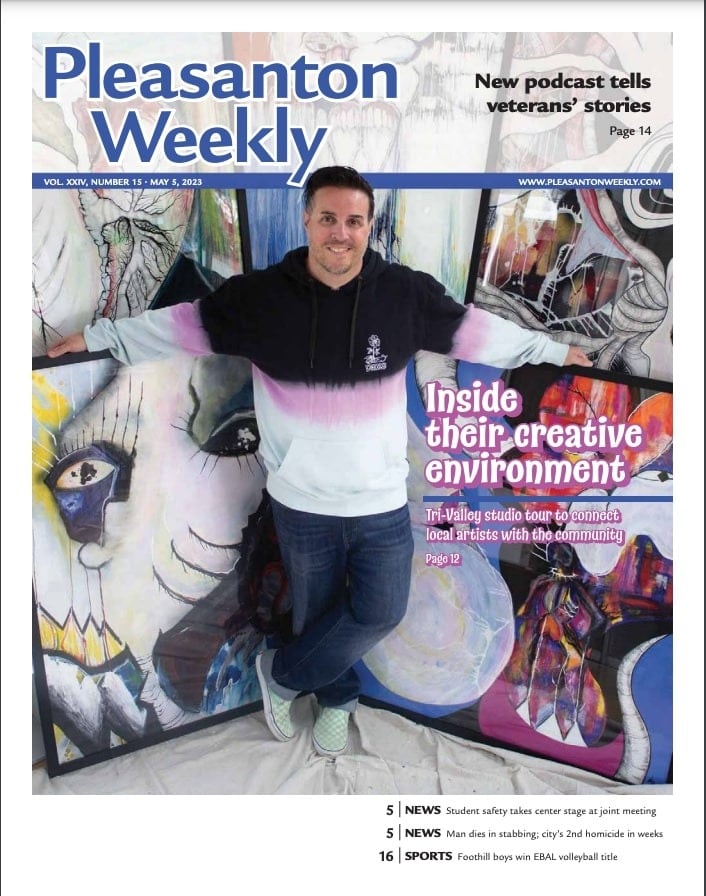 Pleasanton Weekly
Inside their creative environment
May 2023
This weekend Tri-Valley residents will have the chance to engage with dozens of local artists, crafters, jewelry makers and creatives to view their works in their most vulnerable spaces — the studio.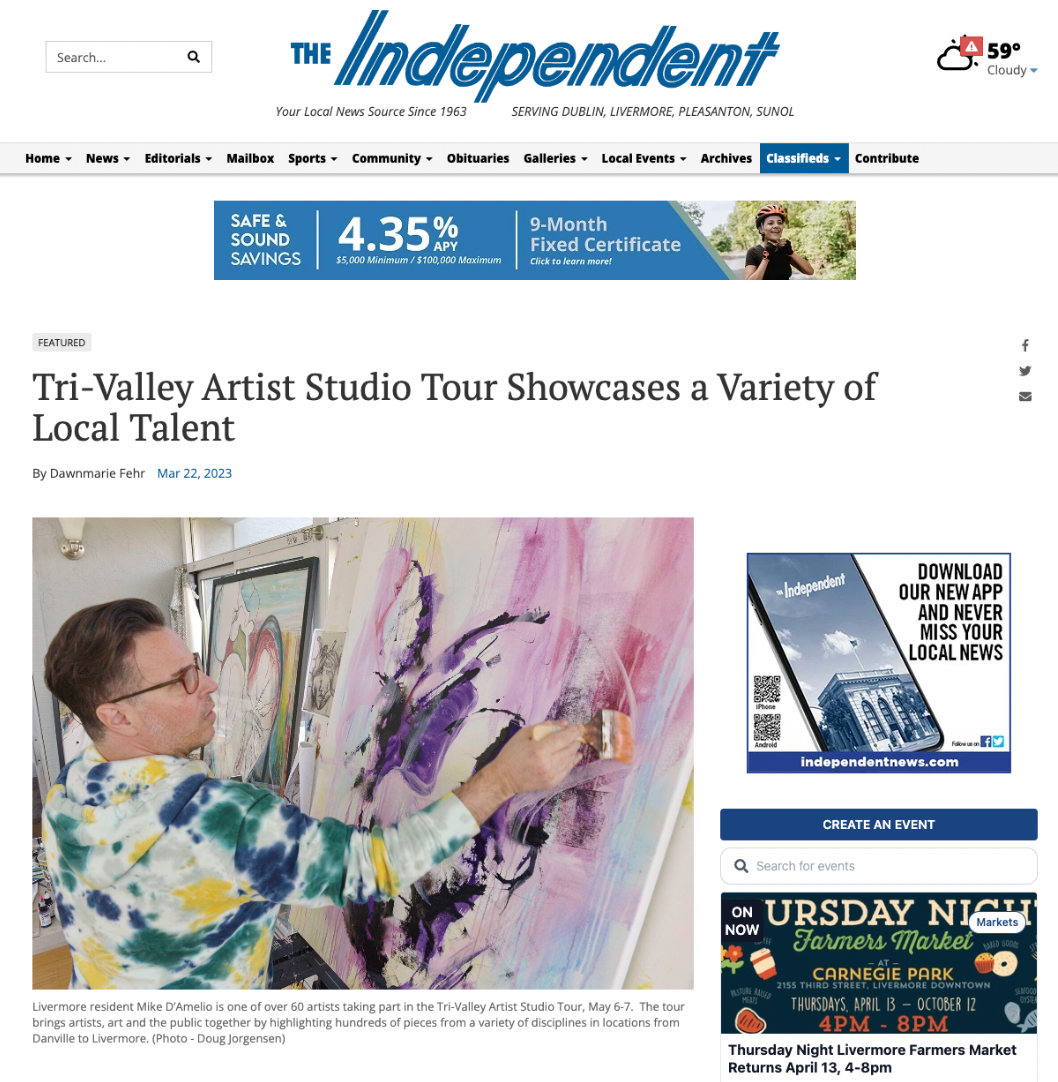 The Independent
Tri-Valley Artist Studio Tour Showcases a Variety of Local Talent
March 2023
Livermore resident Mike D'Amelio is one of over 60 artists taking part in the Tri-Valley Artist Studio Tour, May 6-7. The tour brings artists, art and the public together by highlighting hundreds of pieces from a variety of disciplines in locations from Danville to Livermore.